A video call between President Joe Biden and President Xi Jinping has been taking place. In Biden's opening remarks, Biden stressed the need for a "protective fence" to avoid conflict between two countries.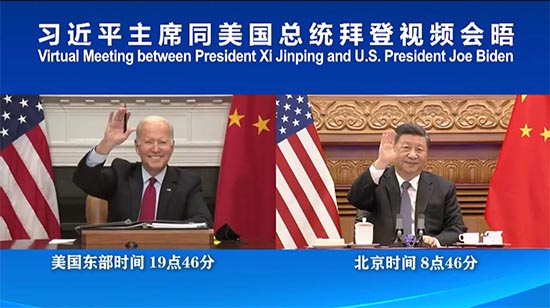 President Xi opened a greeting by calling President Biden an "old friend" and stated that video call was "not as good as face to face." President Xi also alluded to strengthening the communication between China and America. Moreover, two countries should be taking responsibility at an international level is mortal.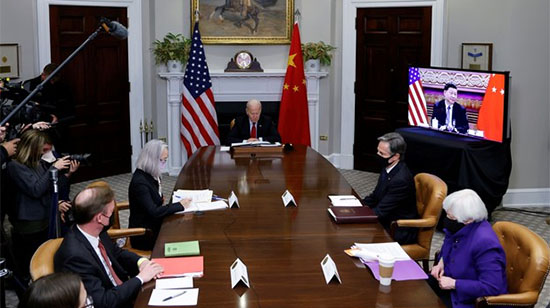 On the American's office side, we have U.S Secretary of Blinken, the U.S Secretary of the Treasury, Janet Yellen, and National Security Advisor of the United States, Jake Sullivan. Also we had Former Assistant Secretary of State for East Asian and Pacific Affairs, Kurt M. Campbell, and Special Assistant to the President and Senior Director for China and Taiwan on the National Security Council (NSC), Laura Rosenberger, who joined with President Biden for a video conference in the Roosevelt Room of the White House.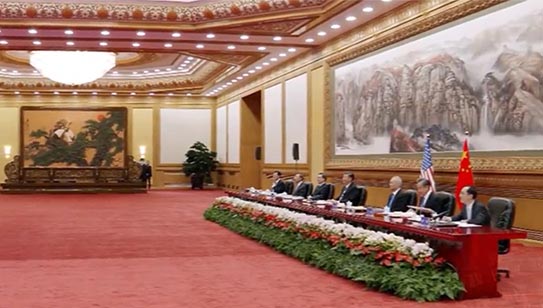 Also from the China Government side, presented at the meeting is the Director of the General Office of the CPC Central Committee, Ding Xuexiang, Vice Premier Liu He, Director of the Office of the Central Foreign Affairs Commission, Yang Jiechi. Besides that, we also had State Councilor and Foreign Minister Wang Yi and Vice Foreign Minister Xie Feng.